---
HP Pavilion x360 Hard Drive Replacement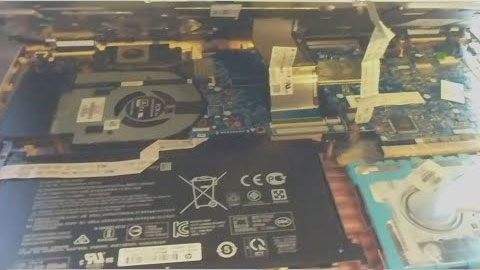 The Problem
We received an HP Pavilion x360 laptop and the hard drive was failing the smart status check and would not boot most of the time.  Luckily the hard drive is really easy to replace on this model and since the Windows install Key is embedded in the BIOS, we just replaced the drive, reinstalled windows and then replace the HP software and drivers.
The Repair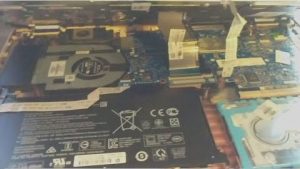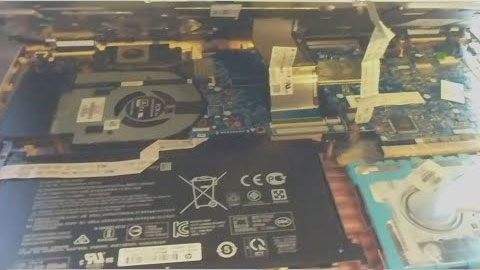 The removal and re-installation process is very straight forward.  There are a few hidden screws on the bottom of the HP Pavilion x360 case, but if you watch the short tear-down video linked below it will show you the locations.  All total there are only six screws you need to remove.  Then use a sturdy pry tool that won't damage the case and separate the two pieces.  It takes some work to get it started but once you get one corner popped up, the rest comes up easily.  Be cautious not to pull too hard on the cover, as there are two ribbon cables that will need to be removed before it comes off completely.  Once the hard drive is replaced and everything is back together, you'll need to install your Operating System.  In most cases for most people this will be Windows 10 and that is what was preinstalled on this machine.  Most laptops and desktops do not come with a license key sticker on the case any more as it is embedded into the BIOS from the factory.  We were able to use Microsoft's Media Creation tool, found at this link.  Once downloaded and the boot files loaded onto a flash drive, simply insert into the laptop boot-up and follow the prompts like you would installing a fresh copy of Windows.  It locates the key in the BIOS and installs and activates Windows.  Afterward, we downloaded the HP utility program and let it search and install all of the missing drivers.  Then the computer was back up and running like new again.
Overall in difficulty this is not a difficult repair.  It takes some patience when using the pry tool to get the pieces apart, but otherwise everything is easy to accomplish.
I've included a short video of the case removal process for the HP Pavilion x360 if you'd like to follow along. And of course if you need help with anything at all, don't hesitate to leave a comment or contact us.  Also, feel free to subscribe to our YouTube Channel to see other videos.  Thank you!
Recommended Posts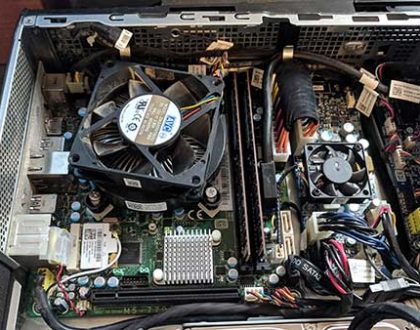 January 31, 2019